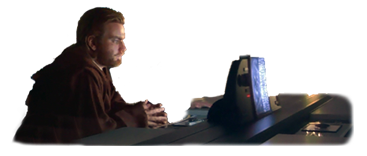 ---
3/28/2018, StarWars.com
When you're a kid and you play with toys, the action seems real to you. You see the glow of Darth Vader's lightsaber, even though it's not there; throw your X-wing across the room and the stars streak as it hits lightspeed; take an AT-AT outside on a snow day and it's just like the Battle of Hoth. Of course, that's all just the power of youthful imagination. But fan toy photography — an art form that has exploded thanks to Instagram and social media — makes our playtime dreams real. Today, fans are taking photographs that utilize practical effects, real locations, sets, and digital tweaks. Improved likenesses, detail, and articulation in action figures have brought toys closer to looking like our heroes (and villains) more than ever before. The images produced are often incredible.
3/26/2018, StarWars.com
This May the Fourth, fans of Star Wars music will have even more reason to celebrate. Disney Music Group announced today that May 4, a.k.a. Star Wars Day, will see the rerelease of John Williams' original six Star Wars soundtracks on CD — all remastered, complete with new artwork and a collectible mini-poster. This includes A New Hope (1977), The Empire Strikes Back (1980), Return of the Jedi (1983), The Phantom Menace (1999), Attack of the Clones (2002), and Revenge of the Sith (2005), which feature some of the Williams' most memorable compositions, including the Star Wars main theme, "Imperial March," and "Duel of the Fates." You can get a first look at the covers below!
3/26/2018, StarWars.com
To BB-8, or not to BB-8, that is the question. Ian Doescher's series of Star Wars and Shakespeare mashups has proved popular with fans of both classic literature and a galaxy far, far away, telling the stories of the Star Wars films in the Bard of Avon's style. And the saga doth continue on July 10, 2018, with William Shakespeare's Jedi the Last — Star Wars Part the Eighth, an adaptation of Star Wars: The Last Jedi. StarWars.com is excited to reveal the book's cover below, featuring Luke Skywalker in Elizabethan garb — not a bad look for a Jedi!