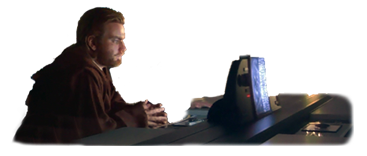 ---
1/20/2018, forbes.com
Walt Disney and Lucasfilm's Star Wars: The Last Jedi will cross $600 million domestic today, becoming the sixth film in history to do so. It'll be on day 37, one day slower than Jurassic World, meaning it is now merely the third-fastest grossing movie of all time at the moment. The Rian Johnson sequel earned $1.65m on Friday and should make around $6.5m (-45%) for its sixth weekend to bring its 38-day domestic total to $604m. It should sneak just past The Avengers ($623m in 2012) and end its run as the fifth-biggest domestic earner ever. That will be a slightly bigger percentage drop than Empire Strikes Back and Attack of the Clones but on par with The Lost World and Batman Returns.
1/19/2018, cnn.com
"Star Wars" is officially closing one chapter in its universe, with the animated series "Star Wars Rebels" to conclude March 5 with a 90-minute series finale. The program, which airs on Disney XD, will return February 19 with back-to-back episodes leading up to its conclusion.
1/10/2018, collider.com
The Star Wars saga has been around for over 40 years, but even as it has moved between directors and even studios, it has held on to John Williams. He has scored every Star Wars movie except for Clone Wars (Kevin Kiner), Rogue One (Michael Giacchino) and Solo (John Powell is doing the main score, but Williams is providing the theme), so it's fitting that he'll get to close out of the Skywalker Saga. Variety reports via Film Music Reporter that Williams is set to score J.J. Abrams' Star Wars: Episode IX. "I would very much like to complete that," Williams says.