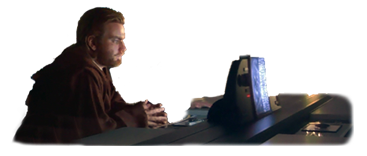 ---
1/20/2018, forbes.com
Walt Disney and Lucasfilm's Star Wars: The Last Jedi will cross $600 million domestic today, becoming the sixth film in history to do so. It'll be on day 37, one day slower than Jurassic World, meaning it is now merely the third-fastest grossing movie of all time at the moment. The Rian Johnson sequel earned $1.65m on Friday and should make around $6.5m (-45%) for its sixth weekend to bring its 38-day domestic total to $604m. It should sneak just past The Avengers ($623m in 2012) and end its run as the fifth-biggest domestic earner ever. That will be a slightly bigger percentage drop than Empire Strikes Back and Attack of the Clones but on par with The Lost World and Batman Returns.
1/19/2018, cnn.com
"Star Wars" is officially closing one chapter in its universe, with the animated series "Star Wars Rebels" to conclude March 5 with a 90-minute series finale. The program, which airs on Disney XD, will return February 19 with back-to-back episodes leading up to its conclusion.
1/10/2018, collider.com
The Star Wars saga has been around for over 40 years, but even as it has moved between directors and even studios, it has held on to John Williams. He has scored every Star Wars movie except for Clone Wars (Kevin Kiner), Rogue One (Michael Giacchino) and Solo (John Powell is doing the main score, but Williams is providing the theme), so it's fitting that he'll get to close out of the Skywalker Saga. Variety reports via Film Music Reporter that Williams is set to score J.J. Abrams' Star Wars: Episode IX. "I would very much like to complete that," Williams says.
12/30/2017, theverge.com
A veteran of the Star Wars universe is returning to the franchise for next year's entry, Solo: A Star Wars Story. Variety says that composer John Williams will write the theme for the upcoming standalone film.
12/29/2017, foxnews.com
Director George Lucas admitted to a screening audience that he "may have gone too far in a few places" when it came to 1999's "Star Wars: The Phantom Menace." Lucas said the story was "disjointed" in a rough cut of the franchise reboot. His comments were made in a "making of" featurette in the movie's DVD set, according to the Hollywood Reporter.
12/22/2017, nytimes.com
Princess Leia is tough, idealistic and frequently sardonic. Yet she is also quiet. Women in the original "Star Wars" trilogy spoke fewer than half as many words as their male colleagues did. Leia's limited dialogue in "Star Wars" went unchallenged in 1977, but 40 years later, the lack of meaty roles for women and people of color in Hollywood is under new scrutiny. While those in the film industry ponder how to better reflect the diversity of human experience in their scripts, at Lucasfilm, a small group of women and men may have found one answer.
8/30/2016, StarWars.com
The landmark second season of Star Wars Rebels introduced new allies, adventures, and threats to the Ghost crew, changing their journeys forever — and now you can take it home. Star Wars Rebels: Complete Season Two arrives today on Blu-ray and DVD, featuring all 22 episodes of the season, along with bonus features that even Chopper would love.
8/30/2016, StarWars.com
New toys for Rogue One: A Star Wars Story were revealed today in a fun, action-packed stop-motion video made by fans — and soon, Lucasfilm will be asking you to "Go Rogue" and create your own.
8/13/2016, StarWars.com
Kenny Baker, a key part of the Star Wars saga as the actor who brought R2-D2 to life, has passed away. He was 81.
8/11/2016, YouTube.com
Watch the new Rogue One: A Star Wars Story trailer!
8/10/2016, StarWars.com
The Force is calling to you again. Only this time, in 3D. The latest film in Star Wars saga is coming home — for the first time in immersive 3D — with Star Wars: The Force Awakens 3D Collector's Edition. Announced today, the four-disc collection will release this fall, rolling out October 31 and arriving in the US and Canada on November 15. Encased in stunning collectible packaging, the set contains the film's original theatrical release on Blu-ray 3D, Blu-ray, Digital HD, and DVD, along with originally released bonus features and brand-new bonus material, including additional deleted scenes, behind-the-scenes conversations with cast and crew, and revealing, never-before released audio commentary by director J.J. Abrams. (Note that Collector's Edition configuration may vary by territory.) Not even Maz's castle has a treasure like this. Get a first look below!
7/27/2016, time.com
Get ready to meet some new characters in the Star Wars universe—and hopefully all of them will be more welcome additions than Jar Jar Binks.
7/22/2016, StarWars.com
The next film in the Star Wars saga has finished one part of its journey to our galaxy. Director Rian Johnson announced today on the official Star Wars Facebook and Twitter channels that Star Wars: Episode VIII has wrapped shooting. "Final slate of the final shot," Johnson wrote of an accompanying short video. "VIII is officially wrapped. Thanks to the best cast and crew in the galaxy, and thanks to the fans for all the love and support through the whole process. Cannot wait to put it together and share it with you all!"
7/17/2016, StarWars.com
Today at Star Wars Celebration Europe, Alden Ehrenreich was introduced to fans for the first time as Han Solo, the new star of the untitled Han Solo Star Wars Story at the Future Filmmaker panel. The panel featured Lucasfilm's Kathleen Kennedy (producer) and Kiri Hart (senior vice president of Development), who were joined by director Rian Johnson (Star Wars: Episode VIII) and directing duo Chris Miller and Phil Lord (the untitled Han Solo Star Wars Story). Hosted by Lucasfilm Story Group's Pablo Hidalgo, the filmmakers were joined by surprise guests John Boyega (Finn), Mark Hamill (Luke Skywalker), and Carrie Fisher (General Leia Organa) from Star Wars: Episode VIII.
7/16/2016, ew.com
Rebels has brought a fan favorite back from oblivion. Executive producer Dave Filoni is one of the foremost experts in the Star Wars expanded universe — the books and games that filled in the blanks in between, and far beyond, George Lucas' movies. All that backstory was later discarded to clear way for the new films, but Filoni has been gradually bringing pieces of it back on the Disney XD TV show.
6/22/2016, StarWars.com
Earlier today on EW.com and The Star Wars Show, full names were revealed for the heroes and villains of Rogue One: A Star Wars Story. But not all are new to Star Wars. It's time for fans to welcome back two characters from Star Wars past: Saw Gerrera and Darth Vader.
6/16/2016, ocregister.com
The steady construction progress of "Star Wars" land at Disneyland is letting nothing stand in its way. Wednesday, construction crews demolished the Skyway Chalet in Fantasyland, one of two stations for the long-closed attraction.
5/23/2016, StarWars.com
With the combined strength of Star Wars: Force for Change and the U.S. Fund for UNICEF, you can now own a UNICEF Kid Power Band strong with the Force — and help a good cause.
4/29/2016, StarWars.com
Want to own the first Rogue One: A Star Wars Story merchandise available anywhere AND support a good cause? Well, you're in luck (even though Obi-Wan might tell you there's no such thing). I'm happy to announce Star Wars: Force for Change returns to Disney Parks starting May 4 — and you'll be able to purchase exclusive Rogue One: A Star Wars Story T-shirts that benefit a great cause.
4/15/2016, StarWars.com
Wicket. Wald. Willow. Wollivan. Warwick Davis has long been part of the Lucasfilm family, and he's returning to one of his most beloved roles: Star Wars Celebration Celebrity Host.