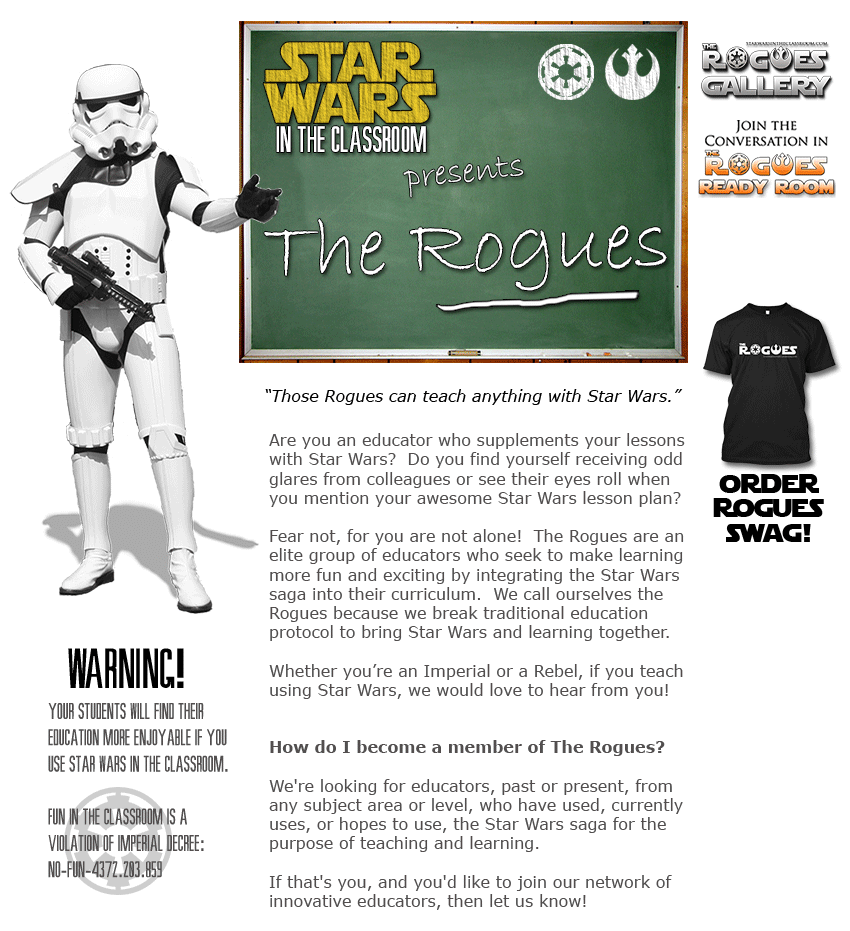 Become a member of

by completing the form below to let us know how you're using Star Wars in the classroom! Please fill out all forms below to verify your status as an educator. You will be added to our Rogue's Gallery and receive a Rogue number once we verify your status. You can also e-mail your responses directly to Thomas or Wes.
Please remember that this form is not to be used with the intention of creating a discussion with Thomas or Wes. If you wish to discuss something with one of us, please refer to our contact webpage to send us an e-mail.
By clicking "Submit" you are acknowledging and agreeing to publicly share your information via your Rogue profile (minus noted omissions) on Starwarsinthclassroom.com.